The firm was founded in 1981 to specialise in advising family businesses and to provide a high quality accountancy and taxation service to business clients and to private individuals.
Typically we develop a close working relationship with our clients as advisers in addition to carrying out normal year end compliance work. We take great pains to understand our clients' aims and aspirations as they evolve to ensure that our advice is pertinent to their current and future needs. The strengths of our accountancy and taxation services to business and private individuals include:
Commitment & care
to help clients achieve their aims.
Creativity
imaginative and un-blinkered approach to problem solving.
Concern
fast response to queries and enquiries and a quick turnaround of tasks.
Continuity
continuity of staff with a breadth of experience.
Services We Provide
For Businesses
Business advice throughout the life of a business from inception to winding up.
Company formation and the registration of the new company with all authorities.
Advice on starting a sole trader or partnership and registration of new businesses with all authorities.
Accounts preparation for sole traders, partnerships, LLPs and Limited Companies.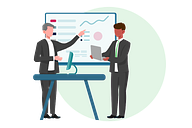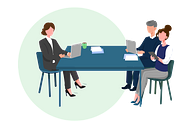 Business taxation – Income Tax and Corporation Tax.
Support services for our business clients for V.A.T., payroll, record keeping and general compliance.
Trouble shooting and problem solving.
Business specialisms include family companies in all industries. We have particular knowledge and experience of publishing, media and the creative professions and rural business.
For Private Individuals
Personal tax compliance.
Self Assessment of Income Tax and Capital Gains Tax.
Personal tax planning.
Tax trouble shooting.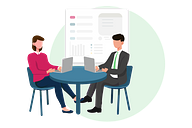 Our Fees
No charges are made for initial meetings or telephone enquiries and advice is charged on a fee basis, based on time spent.
Estimates of annual fees for recurring work are always given to new clients. Our experience has shown that our charges are in general competitive with other firms carrying out similar work.
Contact
15 Northumberland Street, Darlington, DL3 7HJ
01325 356633